Garden Spaces
Woodland gardens and pathways create a feeling of depth and adventure.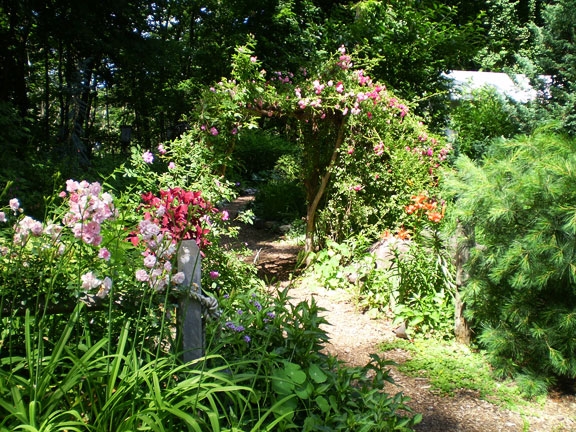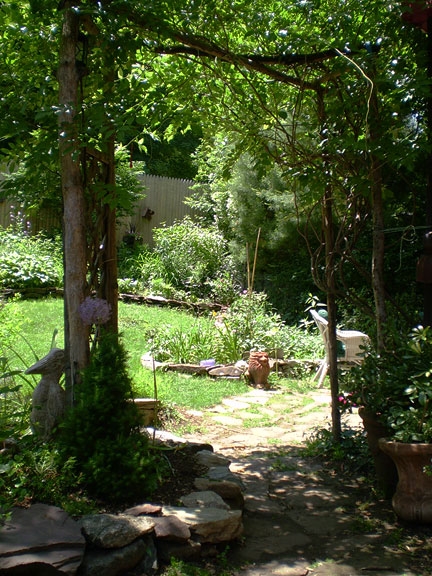 Fruit/vegetable gardens create beauty all year round, using paths, stone etc.
Birdhouses can be built for specific trees and areas.
This one has a wisteria vine growing around it which has purple flowers in the spring.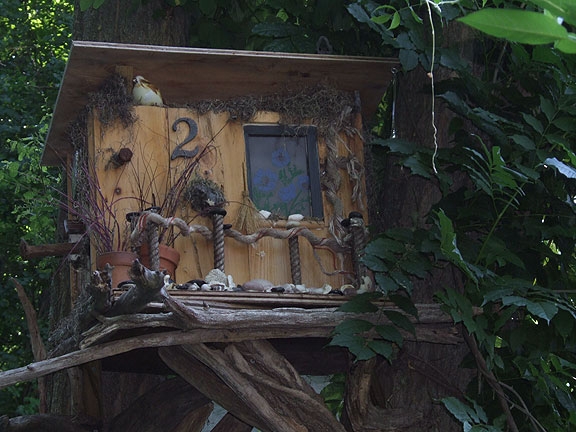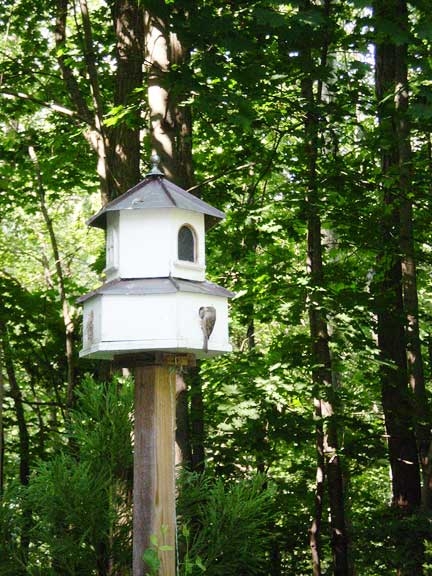 Plantings on both sides of an entrance way give the feeling of security.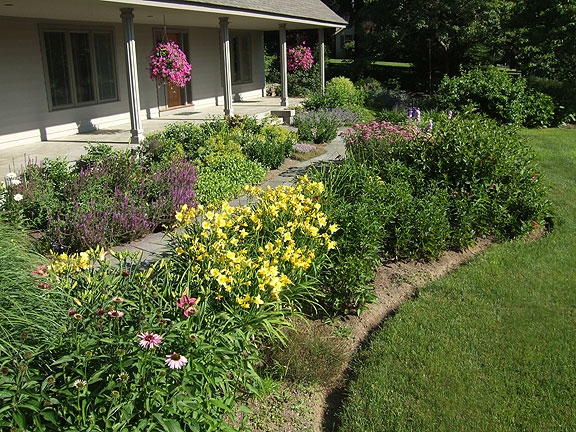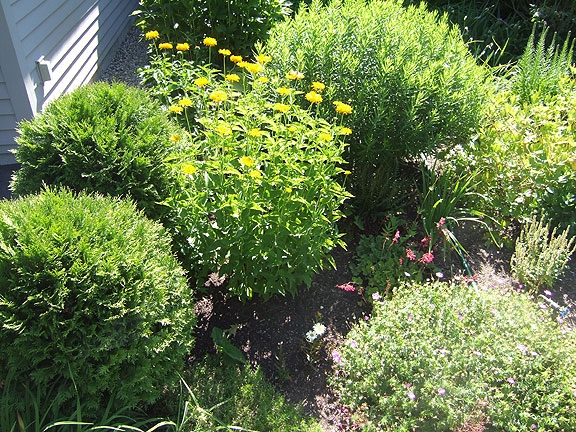 A corporate entrance. This garden is new and has not filled in yet.
It contains coneflowers, hostas, peonies, lilies, azaleas, rhododendrons and globe arborvites.
Small planting areas help soften stonework.